Showcasing local artists and art galleries.
1. EAT ART
Bespoke framing service
Eat Art is a collaboration of artists, designers and craftsmen with many years experience in the art of picture framing. The team collaborate with some of the best artists working in Cornwall today and clients from all over the UK to supply art and frames to the trade and public. With simple solutions from just a few pounds to unique handcrafted designs, Eat Art offers a complete bespoke framing service.
Falmouth
01326 375917
www.eatart.co.uk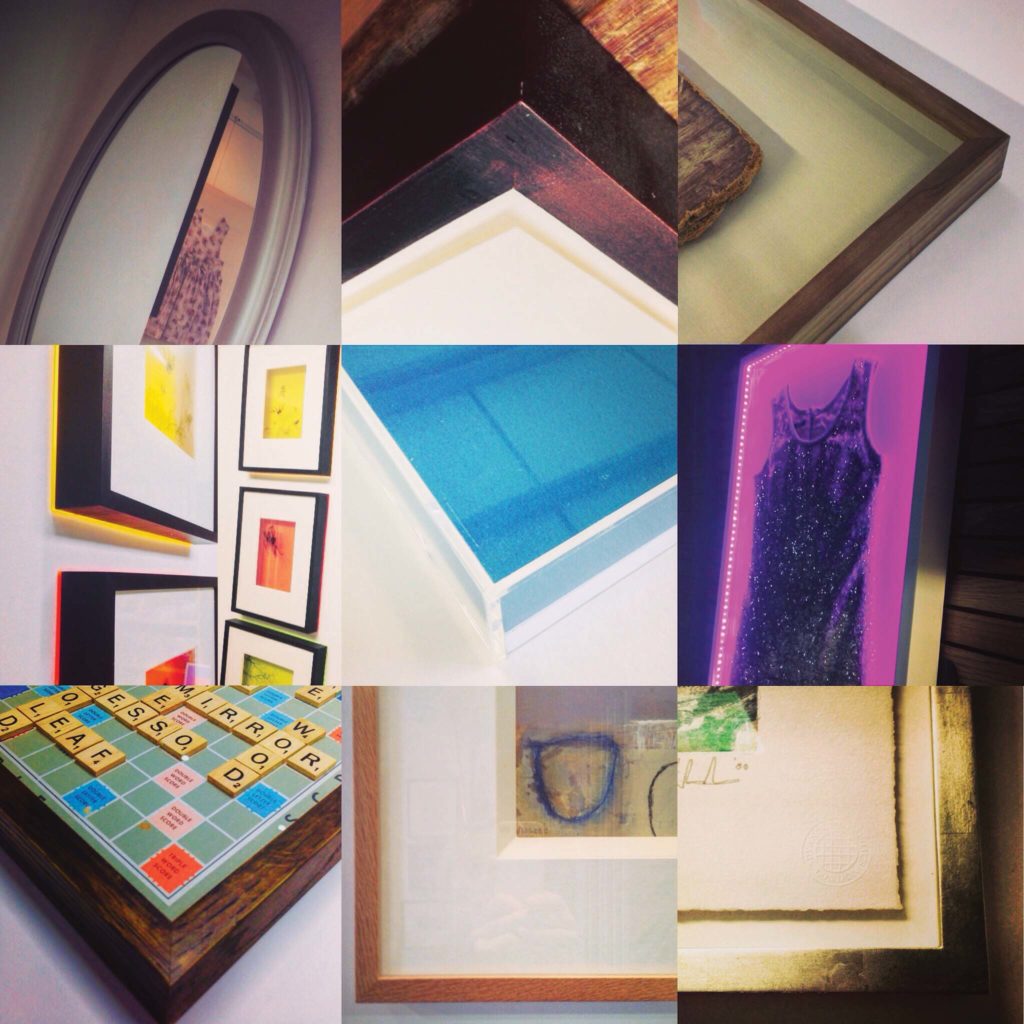 ---
2. ALCHEMY TILES
What We Love
by Mel Chambers
"Let the beauty of what we love be what we do" – Rumi. Using ancient 13th Century inlay techniques, carved not painted, each tile is individually hand carved into wet clay, inlaid, glazed and fired over three days. No tile can be replicated, making each bespoke piece a truly one of a kind, visual presence in your home. Commissions are welcome.
Rose Cottage, Port Navas, Constantine, Falmouth TR11 5RJ
07768 193848
www.alchemytiles.com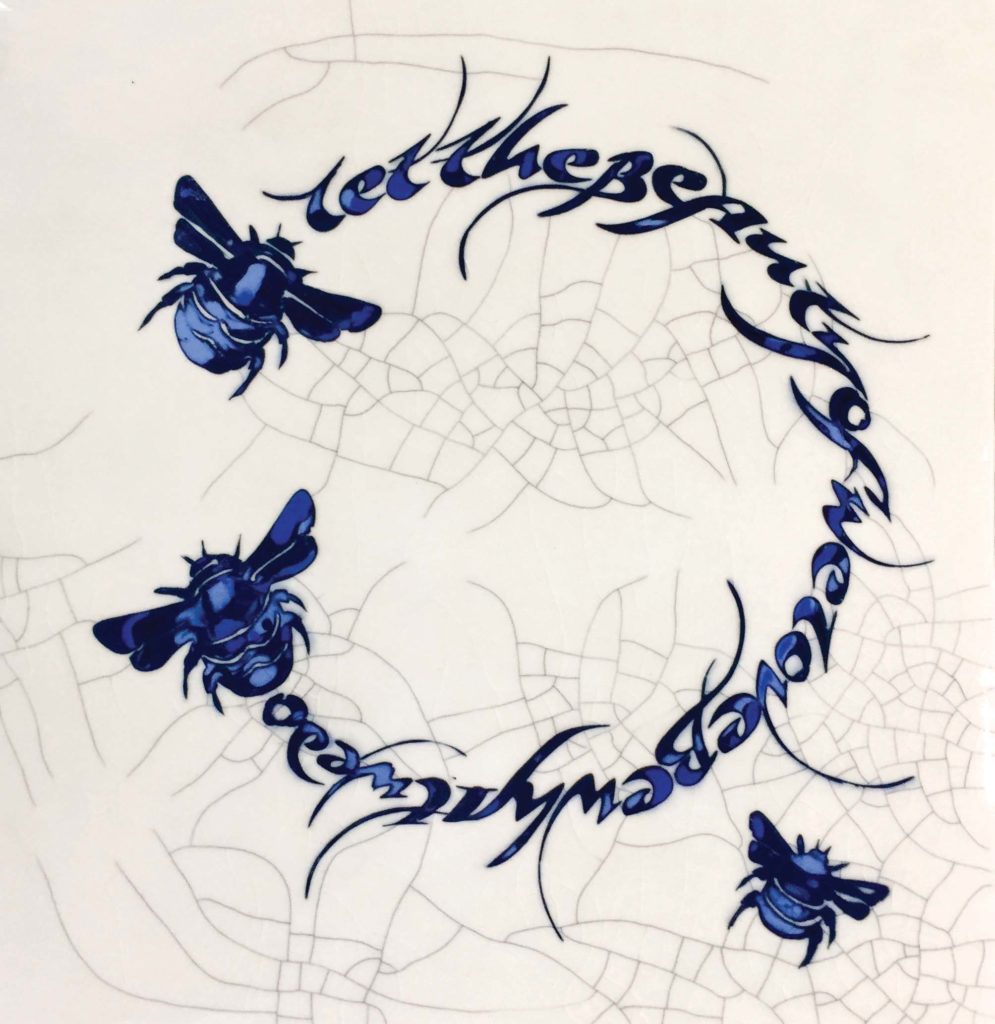 ---
3. SALLY NAPIER JEWELLERY
Earrings from The Pearl Collection
by Sally Napier
Jeweller Sally Napier creates handcrafted jewellery, emphasising attention to detail whilst keeping a contemporary edge. Each piece and design is created individually, combining semi-precious stones, silver, gold and freshwater pearls. You can purchase online or contact Sally if you'd like to visit her studio to see her work or discuss a commission or repair.
Elmsleigh, Pinch Hill, Marhamchurch EX23 0ER
01288 361921
www.sallynapier.co.uk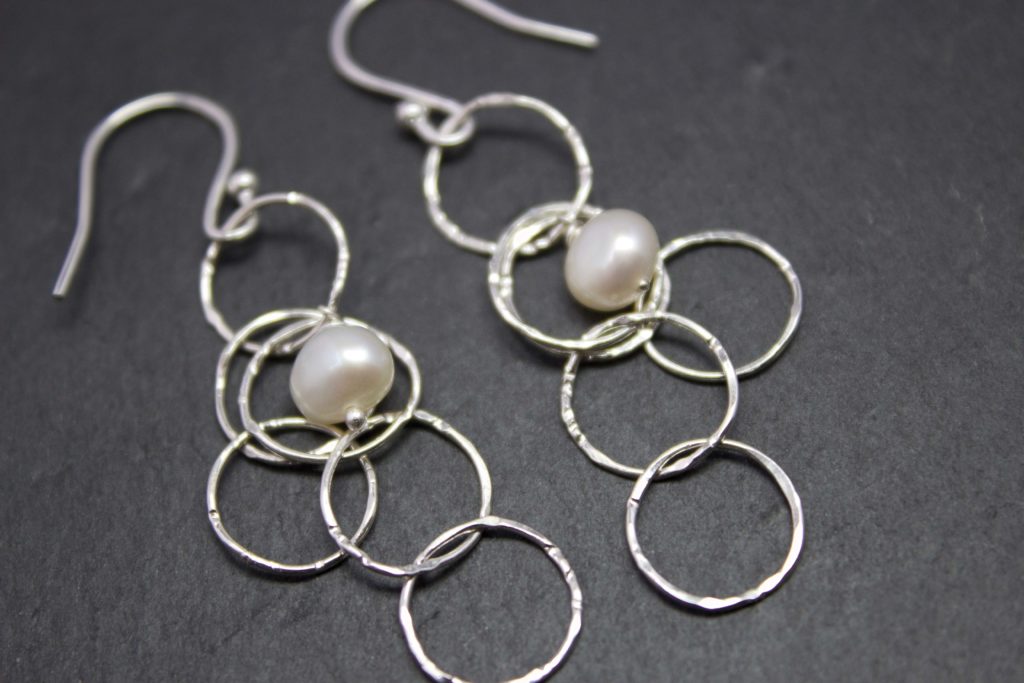 ---
4. CSCAPE ART
Red Glow
by Sarah Blakey
The Craft Kiln (Cornish crafts), Sail Loft Emporium (antiques and collectables) and Cscape Art are part of The Old Workshop, next to the main Charlestown car park. Many originals, prints and cards by artist Sarah Blakey, and photographer Mick Blakey are available at the gallery. Open daily during the season, 10.30am to 5.30pm.
The Old Workshop, Charlestown, PL25 3NJ
01726 66639
www.theoldworkshopcharlestown.co.uk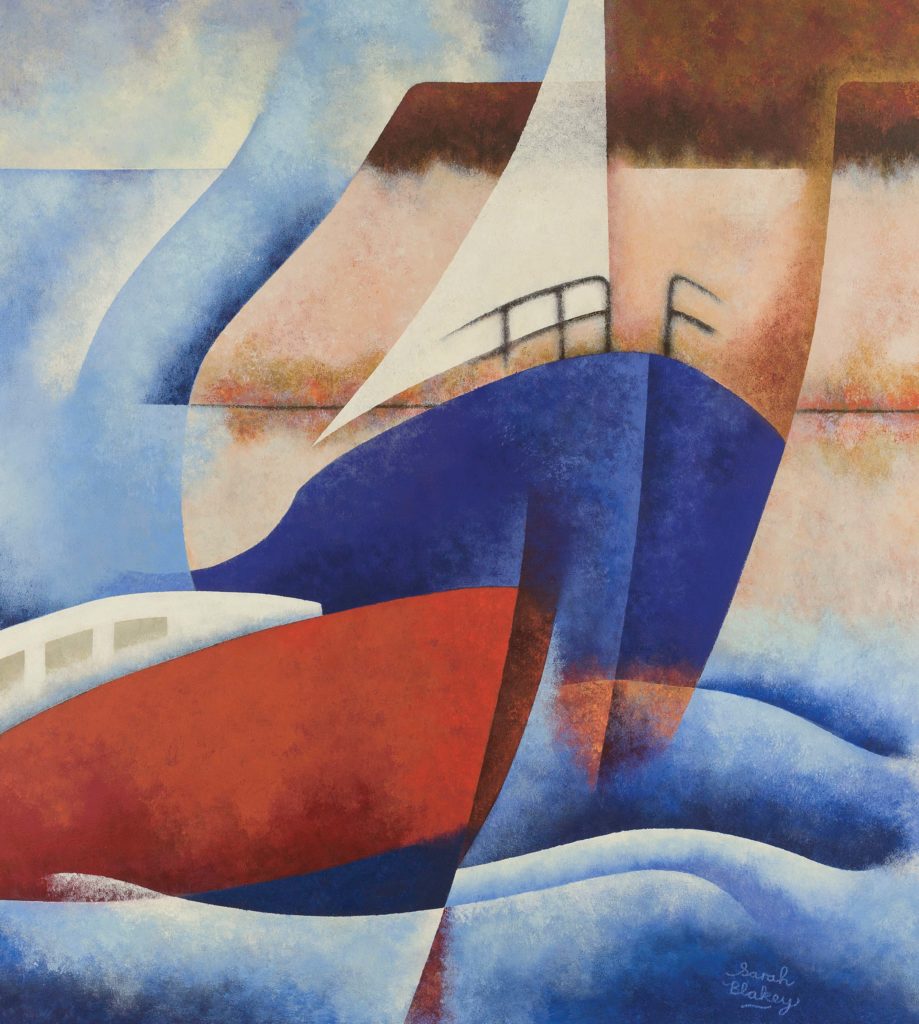 ---
5. THE SUMMERHOUSE GALLERY
Autumn Parsley
by John Piper
This beautiful, welcoming space, just a stone's throw from the wonderful St Michael's Mount, showcases the very best of Cornish art, including paintings, jewellery, sculpture and glass. This September, experience 'Praed and Piper: Partners in Paint', a unique opportunity to explore the work and bond between two of Cornwall's most prolific, well-loved painters.
01736 711400
info@summerhousegallery.co.uk
www.summerhousegallery.co.uk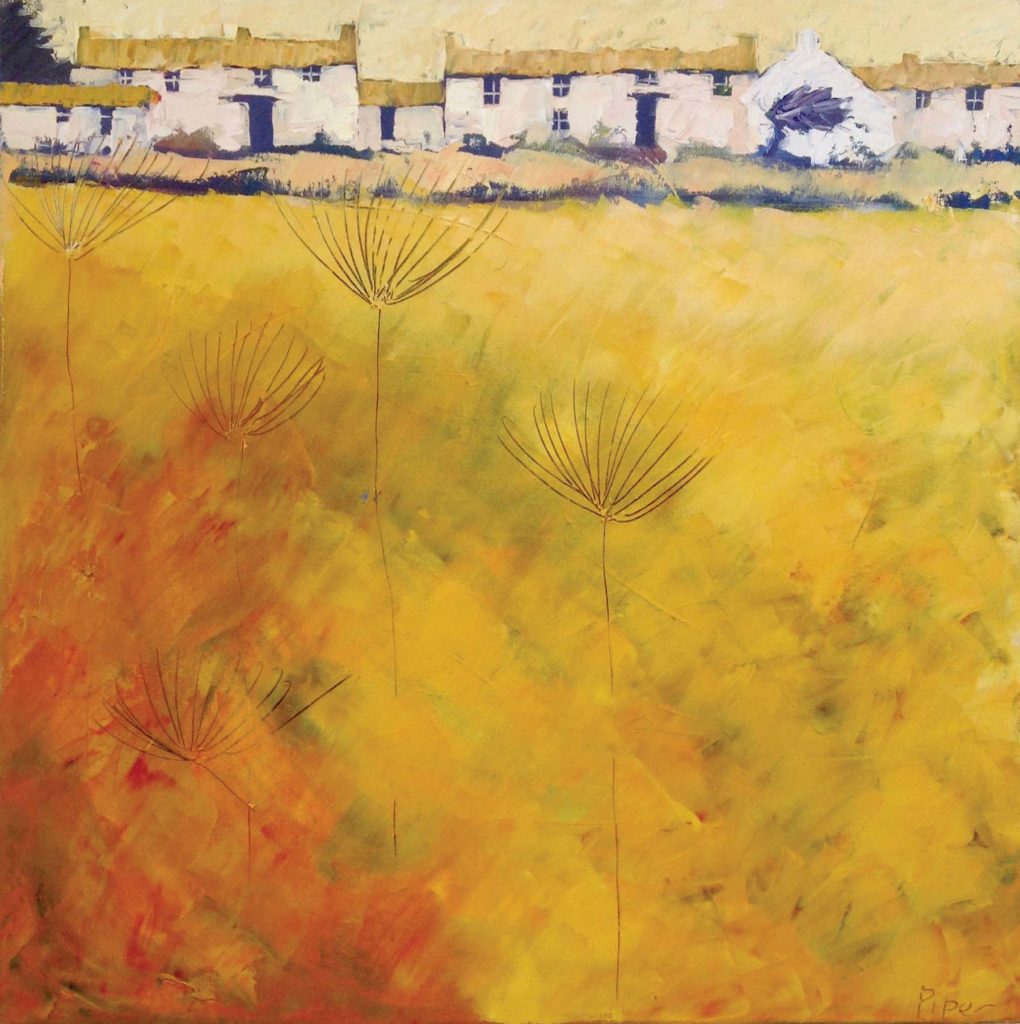 ---
6. STUDIO GALLERY
Panel
by Julia Mills
Beautiful summer colour on acid-etched glass gives uplift and sparkle all year round. The delightful Studio Gallery, owned by Resident Jeweller, Julia Schofield, is worth finding at the top of Porthleven for work by artists and makers all living and working within 20 miles of the port.
Top of Fore Street, Porthleven TR13 9HH
07972 158064
Facebook@StudioGalleryPorthleven
Facebook@JuliaSchofieldJewellery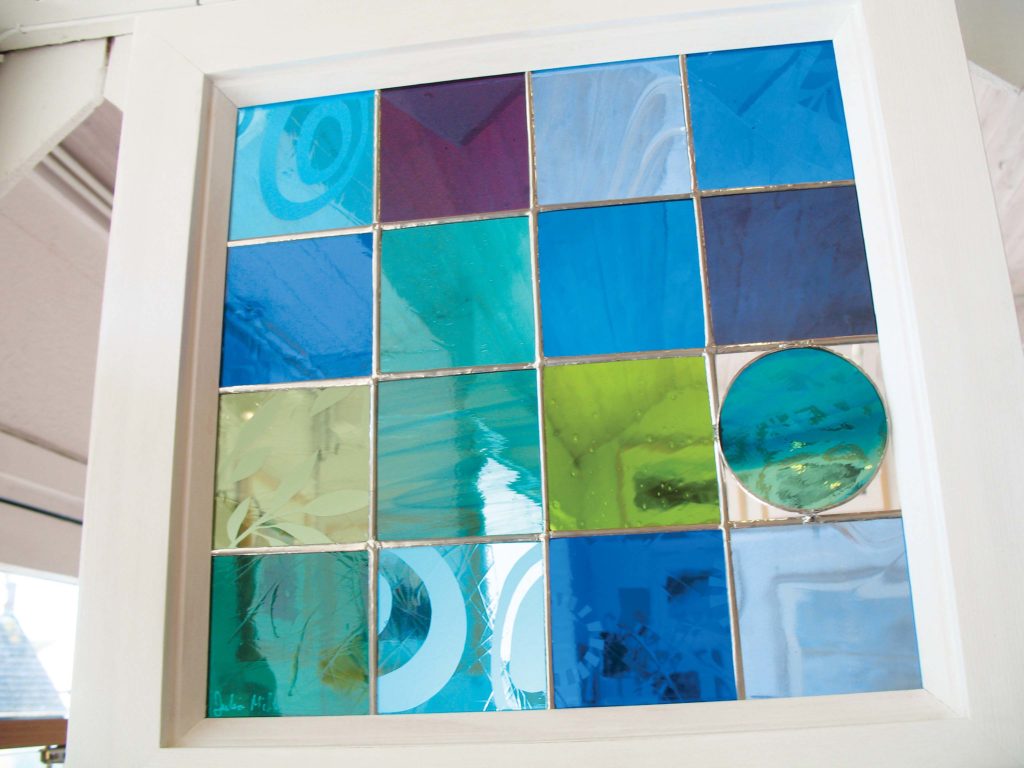 ---
7. PENLEE HOUSE GALLERY
AND MUSEUM
Gala Day
by Stanhope Forbes
Stanhope Forbes was one of the leading lights of the Newlyn School of artists that flourished in west Cornwall from the 1880s onwards. This 1907 painting shows a Whit Monday procession of local children with the shimmering light on the sea in Mount's Bay. The picture is on display in the current exhibition until 9th September.
Morrab Road, Penzance TR18 4HE
01736 363625
www.penleehouse.org.uk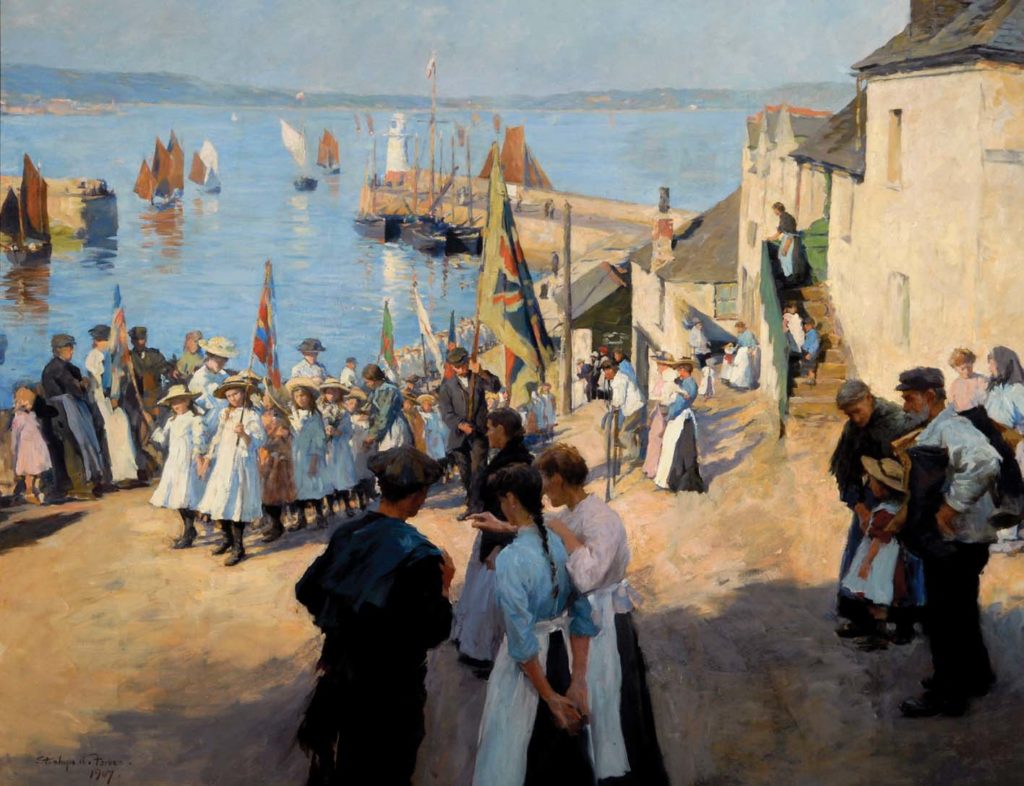 ---
8. A GREAT ESCAPE ART
Nets, Floats and Ropes
by Stuart Law
Exhibiting in Padstow gives artist Stuart Law the freedom get out and sketch. This new watercolour was painted after sketching at the harbourside. Flags, floats, nets and lobster pots provide new paintings ready for exhibits of Stuart's work at Lanlivery Country Fair (9th and 10th September), Lerryn Red Store in autumn, and the Lost Gardens Of Heligan Christmas Fair.
07544 703540
agreatescapeart@gmail.com
Facebook@agreatescapeart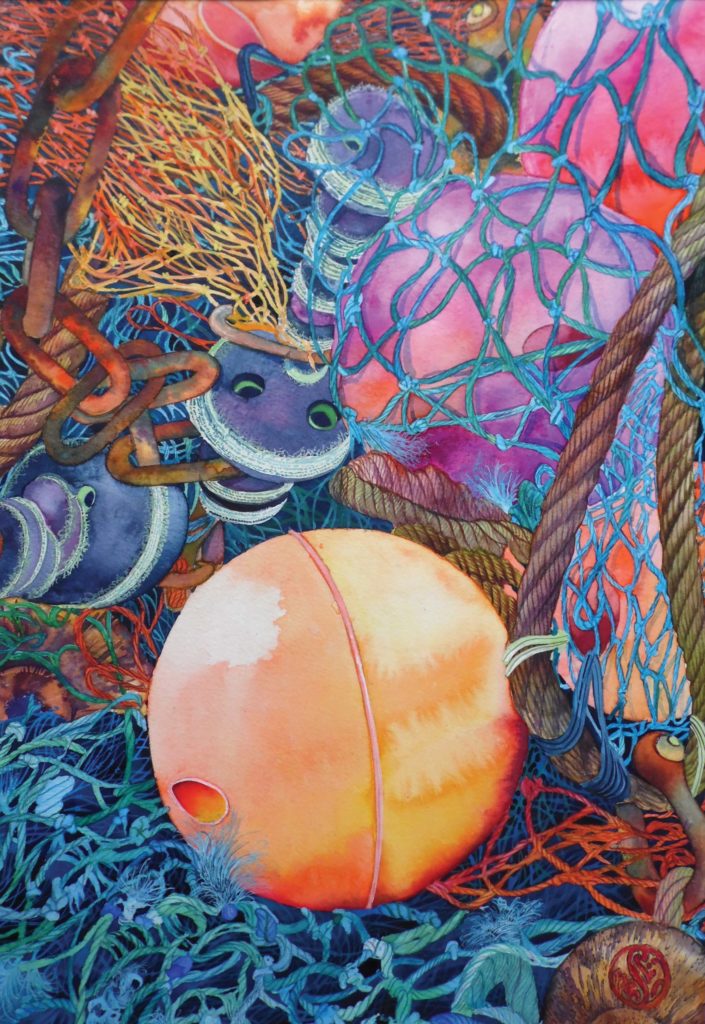 ---
9. The Poly
Jewellery by Sandra Austin
"Creating jewellery is my passion," says Sandra Austin. "Every twist, every turn, is a piece that is unique and special." The Poly Guild exclusively stocks a unique range of beautifully crafted work, from artists and designers who live locally or have studied in Cornwall, including jewellery, ceramics, prints, glass and textiles. They are open Tuesday to Saturday until 7pm.
24 Church Street, Falmouth TR11 5EG
01326 319461
www.thepoly.org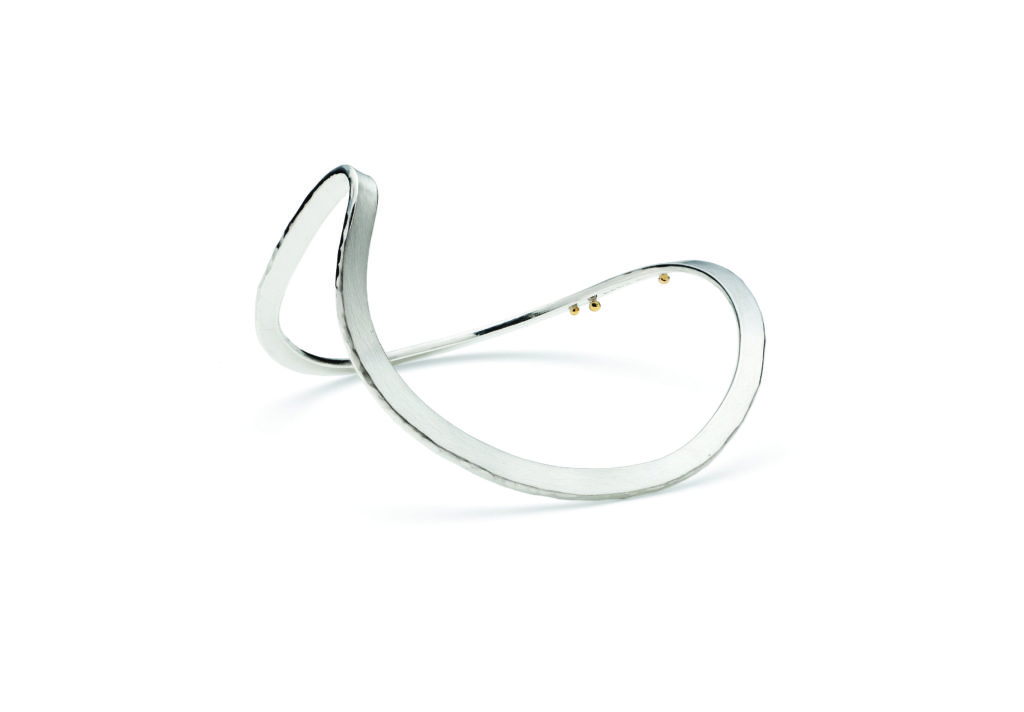 ---
10. THE LANE GALLERY
Truro's Lane Gallery is a collective of local artists who each cover daily duties to welcome you. Traditional and abstract art plus beautiful jewellery and turned wood are on display. The entrance is through Scentstore Perfumery and upstairs to the colourful gallery.
Above the Scentstore, Cathedral Lane, Truro TR1 2QS
07815 684825
01872 240091
www.thelanegallery.co.uk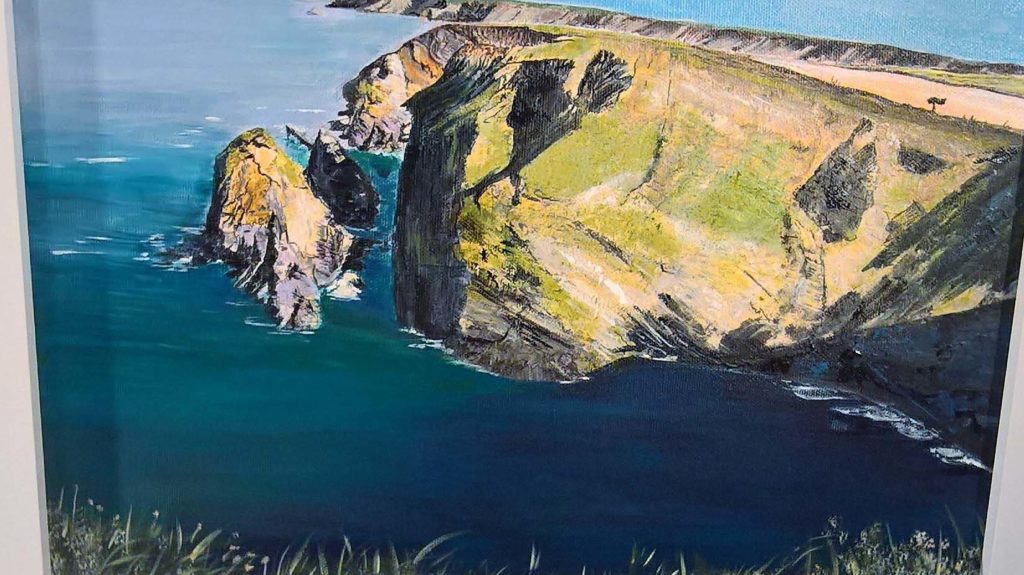 ---
11. ANDREW GIDDENS OPEN STUDIO/GALLERY
Wild swimming, Prussia Cove
by Andrew Giddens
Andrew Giddens Open Studio showcases paintings by the renowned Cornish seascape artist, in his permanent 'open studio', displaying and selling all his latest work in the delightful village setting of Perranuthnoe, near St Michael's Mount. Open 10am to 3pm, Monday to Saturday.
Lynfield Craft Centre, Perranuthnoe TR20 9NE
07788 462688
www.cornish-art.co.uk
Facebook@andrewgiddensart
---
12. STEVE SLIMM
Nurturing Coastal Inlet
by Steve Slimm
Featured in national art foundation courses for quality of light, Steve's mystical expressionist work can be seen in a number of Cornish galleries. This evocative landscape is currently on view at The Tyler Gallery, Mousehole, along with other original pieces that breathe the ancient Celtic spirit of Cornwall.
12 Brook Street, Mousehole, Penzance TR19 6RD
01736 731109
www.essextyler.com
www.steveslimm.com
---
13. WAVE 7 GALLERY
by Saul Cathcart
Wave 7 Gallery exhibits contemporary art and crafts across two buildings: the main gallery and the granary, which are used to showcase sole exhibitions, such as Saul Cathcart's  'Every Mark Made', taking place between Saturday 19th August and Friday 15th September. It's also the working studio of Victoria Mead Mirrors. Art courses and craft afternoons run throughout the season. The Gallery is open 10.30am to 5pm, Tuesday to Saturday.
Plain Streets, Trelights, Near Port Isaac PL29 3TW
01208 880605
www.wave7gallery.co.uk
---
14. CUSTOMS HOUSE GALLERY
August Gold
by Heather Howe
The gallery's light and airy space on Porthleven's harbourside exhibits original works by some of Cornwall's finest artists in a range of mediums.
A bespoke framing service is available here as well as the Own Art Scheme. View the work available on the regularly updated and fully ecommerce enabled website. Open seven days a week from Easter.
Commercial Road, Porthleven TR13 9JD
01326 569365
www.cornwall-art.co.uk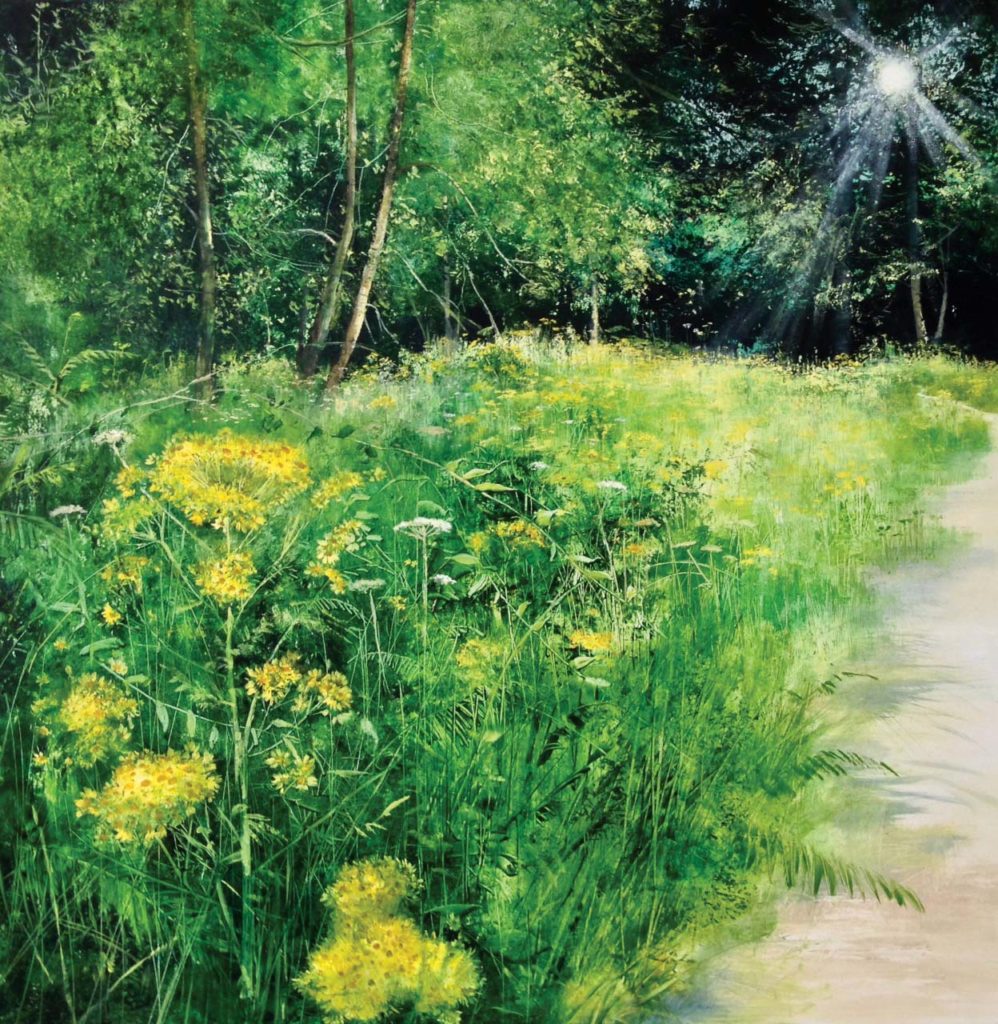 ---
15. Carla Regler Gallery
Sea mist over Porthleven
by Carla Regler
Carla is an award-winning landscape photographer based in Porthleven who also runs photography workshops in Cornwall. Across Carla's two galleries, you can find a range of beautiful prints and stunning gifts, including her stunning vintage prints. Be sure to keep an eye out for Carla's new calendar, too!
1 chapel terrace,
Porthleven TR13 9HS
01326 354171
www.carlaregler.com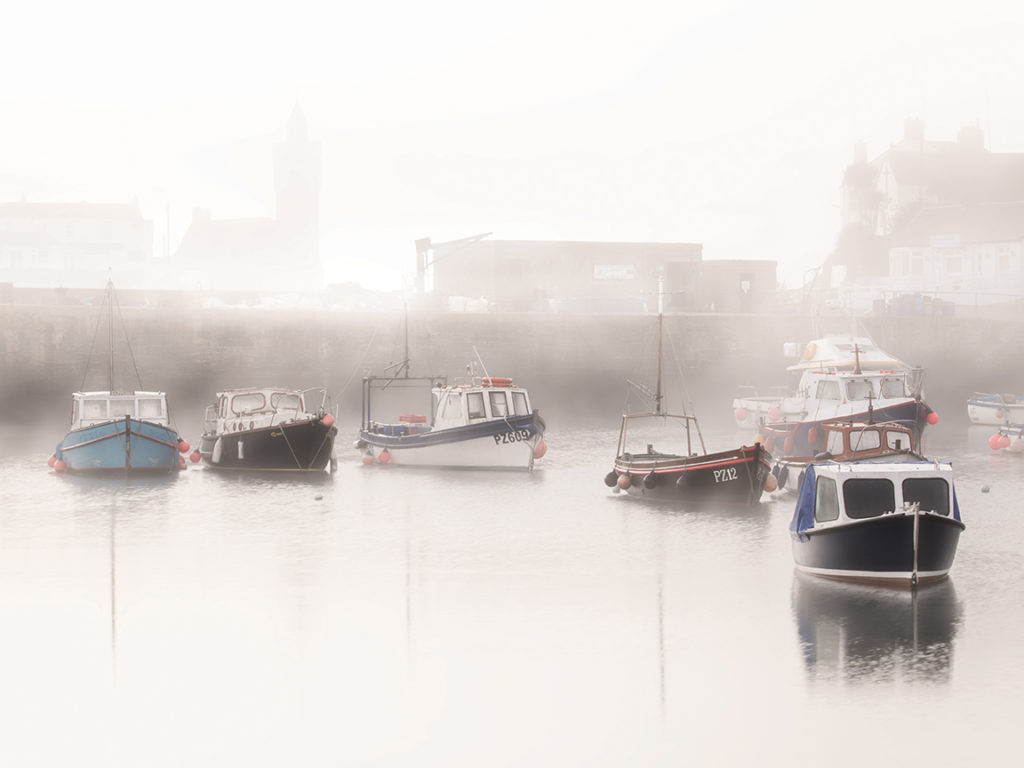 ---
16. Spinriver design
Ocean Blue
by Michael Hunter
Courtesy of Spinriver Design, this stunning print from Michael Hunter is typical of his range of modern, digital abstract art designs. In this month's issue, you could win a copy of this along with a concept design service for a room of your choice! To read more and to be in with a chance of winning our unbelievable bundle of prizes, turn to page 32. Don't forget, the winner takes all!
07590 530806
www.spinriverdesign.com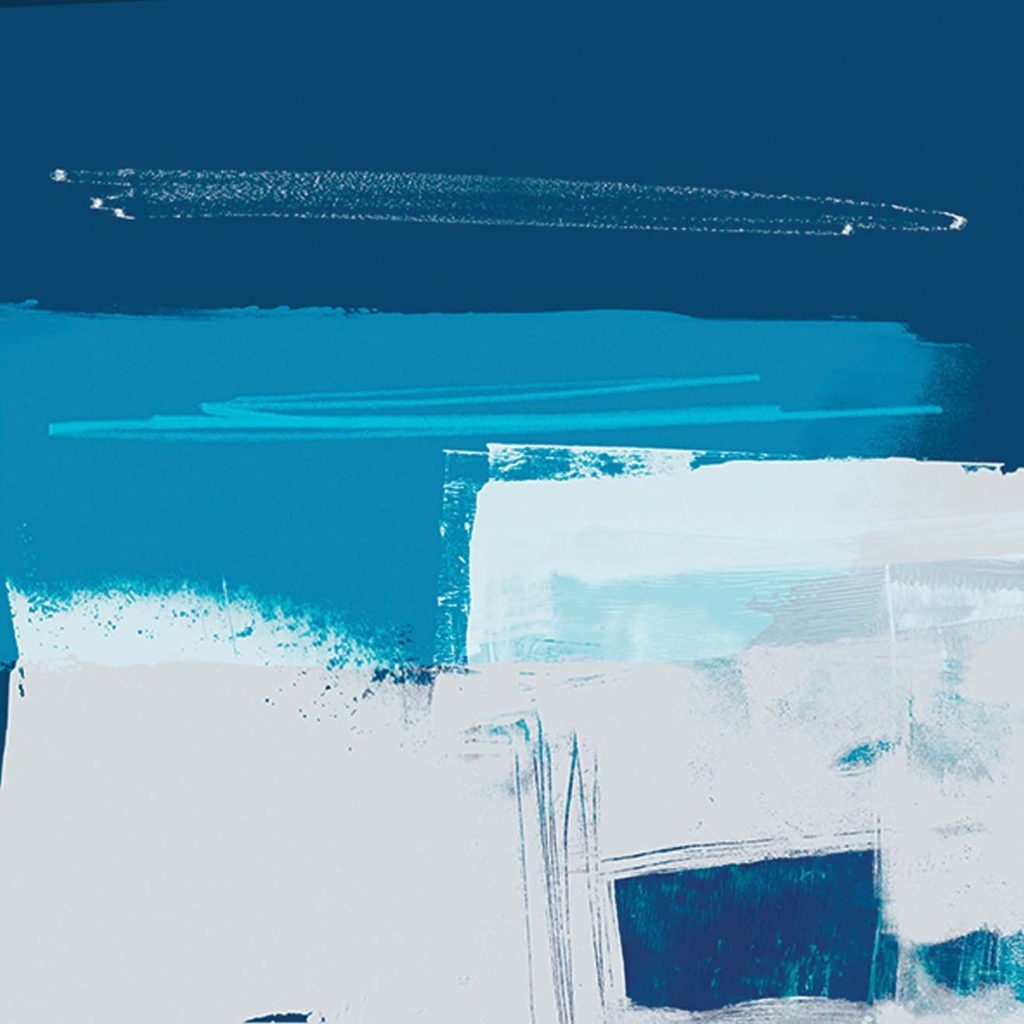 ---
17. Quay art
Sapphire
by The Frogman
You'll find the Frogman Collection from artist Tim Cotterill housed in Quay Art, on the quayside in Padstow. With over 100 frogs as well as other bronze sculptures produced from the same foundry, you'll be amazed as you peruse this fascinating range of work.
On Saturday 30th September, you can meet the man himself, but spaces are limited! 
North Quay, Padstow PL28 8AF
01841 533534
www.quay-art.co.uk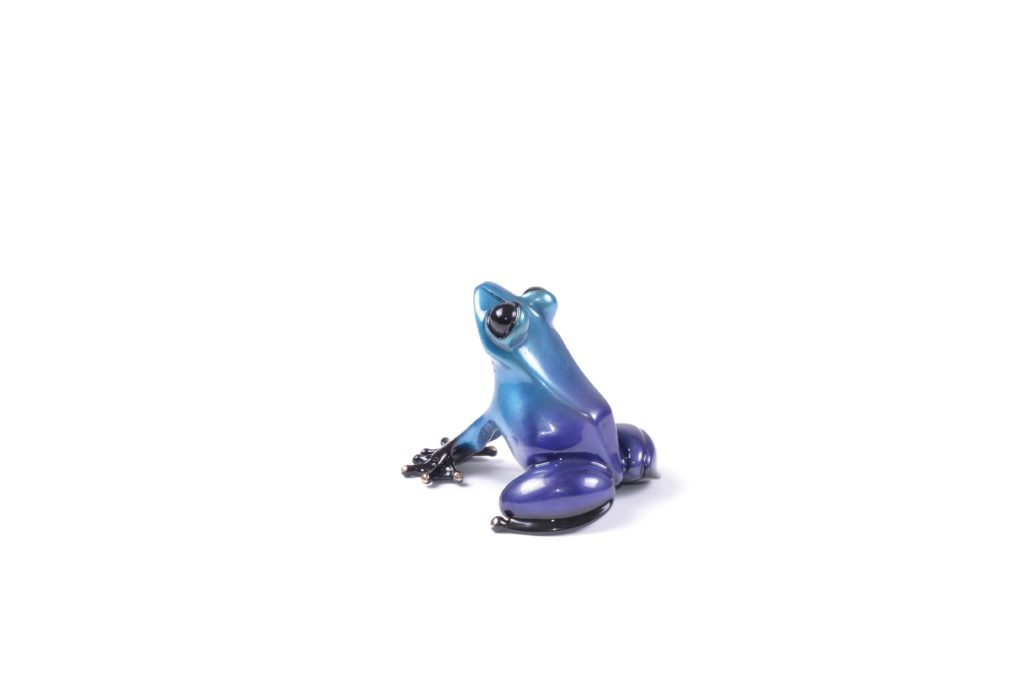 ---
18. lighthouse gallery
Bronze Panel
by Shelley Anderson
Be sure not to miss master craftsman and bronze sculptor, Shelley Anderson as he exhibits his unique work at Lighthouse Gallery from 21st September to
21st October. Leading the exhibition will be six specially created, low relief 1.5 metre square bronze wall panels, demonstrating Anderson's innovative techniques.
54-55 Causewayhead, Penzance TR18 2SS,
01736 350555
www.lighthouse-gallery.co.uk