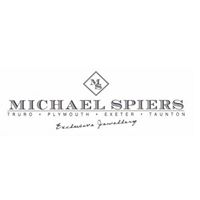 Michael Spiers
Michael Spiers has sold and crafted exclusive, luxury jewellery and watches for more than six decades.
During that time, the Spiers family has built a formidable reputation for never compromising on service, the quality of their jewellery, and commitment to their customers.
The company was founded by the late Michael Spiers in 1957 with a modest and locally loved shop in Looe. Now, it spans the entire south west, with stores in Taunton, Exeter, Plymouth and Truro. Michael's core values live on in every one of them.
The customer experience at Spiers is luxurious and relaxed, and is recognised as such by Role, who have appointed Michael Spiers as Official Authorised Retailers. The brand is also an official agent for Patek Philippe – a brand whose success is based on family values and heritage, not at all dissimilar to those of Micheal Spiers. Refusing to compromising on quality, as well as providing a truly luxurious experience and selling some of the world's most prestigious brands, Michael Spiers is also proud to offer its own range of exclusive, handcrafted jewellery, all made in its dedicated workshop in Plymouth.
The entire process of shopping with Spiers feels personal. Indeed, whether you're commissioning a bespoke piece for that special someone in your life, or celebrating a landmark occasion with a piece from one of the world's finest watchmakers, at Michael Spiers, you'll be glad you stepped across the threshold.
Michael Spiers
82 Lemon St, Truro TR1 2QA
01872 272264
VISIT WEBSITE