In search of the sea
Whatever the time of year, Cornwall offers the best in beachside holidays. In partnership with HomeAway, here are the top five types of properties that are drawing holidaymakers to the county. Find out if your home is the perfect match…
Coastal cottages
Many visitors to Cornwall are looking to spend most of their time either in or on the water which is ideal if you own a chalet or cottage in a 'toes in the water' position. For ocean-loving couples and small families, the property doesn't need to be huge – location is more important, meaning your cosy, coastal hideaway could be earning you a valuable income when it's empty.
Beachside houses
Larger groups of families and friends tend to look for a property with more amenities, such as full kitchens, multiple bathrooms and plenty of private outdoor space. If your family home fits the bill, renting it out when you're not using it means you can have some extra money to spend enjoying your own family time.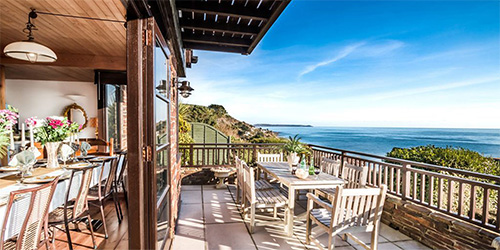 Country retreats
If your property doesn't have a sea view, don't despair. Wherever you are in Cornwall, you're never more than 20 miles from the ocean, and for some holidaymakers a base in the tranquil nature of the countryside is more inviting than the bustle of a harbourside town. With 'farmhouse' and 'rural' ranking high in the most-used filters on HomeAway for stays in Cornwall, your own rural retreat could be just what a prospective guest is looking for.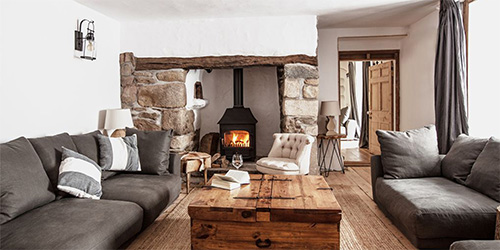 Town house chic
With the help of HomeAway's team of experts, listing your town house couldn't be easier and they can advise on how to maximise your bookings too. Many discerning holidaymakers are taking advantage of Cornwall's top foodie scene and great attractions, with city breaks in the county a popular search choice.
Homes for hounds
With Cornwall's many miles of coast path, countryside and dog-friendly beaches, it's clear to see why holidaymakers wouldn't want to leave their pooch at home. Online searches for homes that welcome pets are growing year on year, so your dog-friendly home could be bringing in some extra income.
Try out HomeAway's earnings calculator to find out just how much your home could be earning.