COVID 19 – Making the best of self-isolation
While the UK property market appears to be closed for business, John Bray & Partners, who have been finding buyers their dream homes on the North Cornwall coast since 1971, would beg to differ. Speaking to Josephine Ashby, Managing Partner of John Bray & Partners LLP in Rock, Cornwall, "Our office may be closed, but we are still open, with our team working safely from home. This means that we can continue to service all of our clients as we would usually, except any physical meetings or viewings of course. If you're looking to purchase in north Cornwall, our advice would be to try to make the best of this period of enforced inactivity by hitting the world wide web for a bit of window shopping. Our properties got viewed 10% more in March this year than they did last year, so it shows that there are still a lot of interested buyers out there."
Do your homework
"You've finally got time on your hands to search through every available online property with a fine tooth comb. Take a look at what's on offer and if you find something you like within your budget, contact us to ask as many questions as you like. We can respond to everything from why the vendor is selling and what work has been done, to the average utility bills and projected letting figures. It's also worth checking the Council portals for details of any agreed planning permissions in the locale, as well as the Land Registry, to sense check the guide price. If you're not already registered to receive property alerts in your price range as they come to market, now is the time to sign up online.
Research the locations
"Now that the humorous memes are wearing thin and frustration is setting in, potential buyers can spend their time honing down their area of choice. In North Cornwall each location is so niche that researching the best one to suit your individual requirements is vital. We are very available to talk and are happy to have long conversations with potential buyers explaining exactly how the different locations, towns, villages, and even streets differ from each other. We can also talking through comparables, explain how one particular property differs from another, explain planning restrictions, community taxes, orientation to views and sun, whether there is access to beaches and countryside, what's changing in the vicinity, every last detail. Buyers should definitely take this opportunity to extract as much information from agents as they can – never have we been so available!
Get ready to buy
"Buyers should consider what the market will look like when we emerge from lockdown. There are no certainties, but it's probably fair to say that while it might be a challenging market, there may not necessarily be a great deal of choice. Vendors may hold back. So committed buyers should be ready to move swiftly. Lining up professionals is a good use of time, researching who you'd like to use when the time comes (we can help you with recommendations), making contact, and establishing a relationship. Like estate agents, many are available to talk now and would welcome making new contacts of their own.
Research finance options
"Buyers can also spend time looking at their financing options. People who may have expected to be cash buyers might prefer to take advantage of low interest rates and leave their investments to start recuperating for the time being. It's a good time to research finance options, with input from any existing financial advisers.
Can't see what you are looking for?
"If you can't see it on our website, we may still be able to help you as we are instructed to sell a number of properties privately each year. We can discuss your requirements and see if any of these prime properties fit your bill. It's also useful to note that with our contacts, we are also the first to hear about properties that may be coming to market, so if we know what you are looking for, we can facilitate an off-market discussion between buyers and vendors. We keep a list of active buyers, so it's definitely worth keeping us up-to-date.
"It won't be long before we are all outside again enjoying everything that North Cornwall has to offer. In the meantime, stay indoors and look after your health and your loved ones.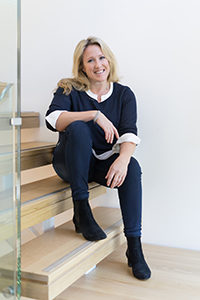 Josephine Ashby, Managing Partner, of John Bray & Partners LLP in Rock
John Bray and Partners: 01208 862601
Contact here
Visit the website
If you're looking to purchase in north Cornwall, our advice would be to try to make the best of this period of enforced inactivity by hitting the world wide web for a bit of window shopping. Our properties got viewed 10% more in March this year than they did last year, so it shows that there are still a lot of interested buyers out there," says Josephine Ashby, Managing Partner, of John Bray & Partners LLP in Rock.