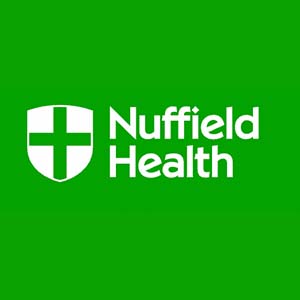 Nuffield Health
Nuffield Health Plymouth Hospital has built an excellent reputation of providing first class clinical care since opening its' doors in 1971. Their traditional matron-led nursing team provide 24-hour care that's tailored to your individual needs, whilst ensuring the highest of hygiene standards are maintained.
Nuffield Health Plymouth Hospital is proud to support medical professionals in their pursuit of continuing professional education. The Hospital's Medical Society approves grants, made from Nuffield Health resources, in order to advance and ensure clinical safety through consultant attendance at relevant educational conferences and events.
You can choose your own expert consultant who will guide you through your treatment journey, overseeing your complete recovery. They offer a special focus in the areas of orthopaedic surgery, cosmetic surgery, diagnostic imaging and women's health. Taking great pride in maintaining your privacy and dignity at all times, ensuring you're as comfortable and relaxed as possible throughout your stay with Nuffield Health in Plymouth.
Nuffield Health
Plymouth Hospital,
Derriford Road,
Plymouth,
PL6 8BG
01752 548826
VISIT WEBSITE