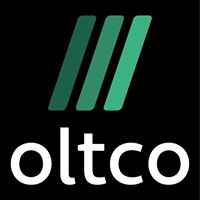 Oltco Ltd
Oltco is the UK's leading sustainable resin driveway company.
With over 15 years' experience, Oltco offers outstanding products including resin bound driveways, patios, paths, balconies and pool surrounds.
The business is a first class example of Cornish entrepreneurship at its best and is leading the way within its industry and growing rapidly. Offering excellent customer service, outstanding results and a 20 year-guarantee on its unique in-house resin blends, Oltco stands head and shoulders above its competitors.
Innovation is at the heart of Oltco and this includes the company launching Recycle Bound, the world's first driveway made from waste plastic which is already in circulation. Within the first 12 months of launching this product, Oltco had already used the equivalent of 30,000,000 plastic straws not only on driveways up and down the country but also at some of the UK's leading hotels and attractions including the award-winning Carbis Bay Estate and the Eden Project.
Recycle Bound has been so successful it is already winning awards including 'Product of the Year' award at the Cornwall Business Awards and runner up for 'Recycled Product of the Year' in the National Recycling Awards.